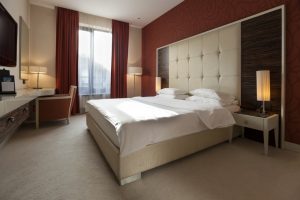 An annual revenue of $120 million is brought in by the furniture industry every year, according to the U.S. Census Bureau. This is because homeowners are only one part of the furniture market. In the commercial sector, hotels purchase a significant amount of wholesale furniture. However, and this is especially true for a hotel owner, purchasing furniture from just anywhere is not a reputable solution.
For hoteliers and others in the hospitality industry, purchasing hotel furniture from a retail store just isn't a viable option. This is because purchasing in bulk from a furniture wholesaler often comes with serious advantages such as the following:
Wholesale furniture suppliers have a wider array of choices
When buying your hotel furniture in bulk, it's best to have an array of choices. After all, you don't want your place of business appearing dull and drab. Fortunately, wholesale furniture suppliers often have access to a much greater variety of styles. And because they order directly from the manufacturers, they can provide inventory that most consumers don't have access to.
Another benefit of purchasing furniture directly from the manufacturer is that the design, quality, and shape of the furniture can be customized to your liking. You also don't have to pay for any finer embellishments, which the retail seller may price higher to make a greater profit. This makes buying in bulk from a furniture wholesaler that much better of an investment.
Buying from wholesalers is more economical for your business
Wholesale items are always on sale so your business gets better furniture for better rates. Buying wholesale furniture in bulk, then, becomes not just a more economical choice, but also a great future investment. But while you can easily save money by purchasing wholesale hotel furniture, there are some potential pitfalls to avoid, too.
One of the biggest drawbacks of buying cheaper furniture is that they're more likely to be made with cheap materials. The same can be true with some wholesale furniture, which is why it's crucial to deal with respected dealers who have a reputation for working with other hotels. Because furniture wholesalers are less consumer oriented, but have the same quality products as those in a retail store, hotels can save money when purchasing from a wholesaler.
Purchasing furniture for your business, residential home, or commercial space from a furniture wholesaler has a wide range of advantages both in terms of cost and style. However, it's important to remember that not all wholesale outlets are created equally, and there can be a massive disparity in quality. When choosing a professional wholesaler you can rely on, make sure that you're working with a company that has worked with hospitality businesses before. That's how you can ensure you'll be getting great quality hotel furniture at a great rate without sacrificing your investment.