Decorating the interiors of your house is one of the most fulfilling things you can do. You get to enjoy mixing and matching different pieces with each other. What goes in? Rather, what stays out? You get to do anything based on your style. However, there are few essential items you should have to keep your place looking at its best always. Here are some suggestions on what must be placed in a room:
Vases
These pieces are made of fine materials, such as porcelain or ceramic, making them look exquisite. Vases can complement almost all home décor you can get from furniture stores. Having them is a great way of adding texture or a dash of color to a room. Whether you're using them to display your blooms or simply just to show them off, they are definitely must-haves.
Paintings
Notice that how inside a furniture showroom, paintings are always present. They add beauty to the space by integrating distinct two-dimensional worlds.
You can also create the same effect in your home. Hang a work of art that you adore in a room. It can be a focal point there. Just make sure that the painting's color palette is coordinated with the other décors.
Lamps
Lighting has always been an essential ingredient when it comes to design. It can affect the way you feel. The right kind can relax or stimulate you to be more productive.
Consider getting a lampshade. Other than brightening up your room, its controlled glow creates a comforting and calming ambiance.
Choose From Our Collection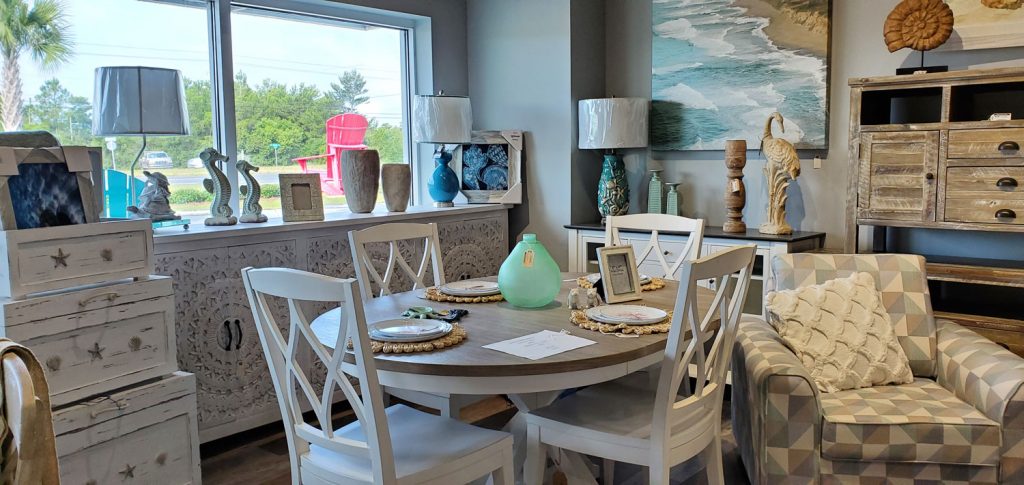 Give your home a new look by getting the essential accessories. If you want to get the best ones, check the selection of Factory Direct Furniture, one of the outstanding furniture stores in Florida. Get in touch with us today.