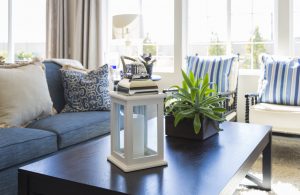 Hotel and resort owners are constantly trying to find ways to please their guests. They install the latest technology, offer free breakfasts, and even provide 24-hour customer service. But sometimes it only takes a place to sleep to make a guest happy.
Luxurious hotel furniture is key for a perfect stay, and many owners know that. In fact, the U.S. Census Bureau says the furniture industry brings in an annual revenue of $120 million annually. Sleeper sofas are perfect for any guest room. They can easily be converted from a sofa to a bed, which allows for small spaces to be fully utilized. Along with being great for space saving, queen sleeper sofas have many other benefits. Let's take a look at a few of them.
They Help Hotels and Resorts Save Money
Since the sleeper sofa is a two-in-one deal, it can help save a lot of money. With the two-for deal, the need to spend money on a separate bed and couch is unnecessary. Many people fear that the sleeper sofa might cost more than a single bed and a single couch, but that isn't always the case. There are plenty affordable queen sleeper sofas out there.
They're Comfortable
It used to be thought that sleeper sofas aren't comfortable at all. However, new technology has given sleeper sofas an upgrade that has made them extremely cozy. The new beds and the puffier cushions make it a great place to take a quick nap in the afternoon or go to fall asleep on at night.
They're User-Friendly and Versatile
The thought of having to "dismantle" a commercial sofa bed might steer people away from wanting to use it. However, it's super easy to transform this versatile piece from a couch to a bed. Imagine this: It's 1:00 p.m. and you're sitting on the sofa, watching a movie. You start to get tired and want to take a nap but don't want to sleep on the couch. Pull off the cushions and pull out the bed for an easy way to get into napping position within minutes. You can make anything happen with the sleeper sofa.
Sleeper sofas are a great option for hotel and resort guest rooms. They are easy-to-use, inexpensive, and extremely comfortable. Plus, if you work with a furniture wholesaler, you can get resort furniture that's luxurious for a cheap price. They'll definitely help you get a 10/10 guest review.