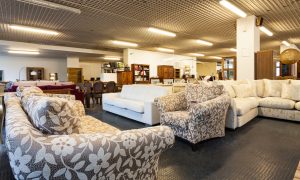 If you own a hotel, you know that the furniture is just as important as the experience. Guests need a place to sleep, a place to relax, and a place to sit and eat a meal.
When it comes to purchasing the right pieces for your hotel, there are a few things to know. Let's take a look at what you should consider before making any furniture purchases.
What Kind of Furniture Are You Actually Going to Need?
Before you can even look at the pieces that are out there, you need to figure out what you're going to need. Are you going to need furniture for the guest rooms, the dining spaces, or the lobby? Are you going to need commercial sleep chairs or queen sleeper sofas? Reach out to wholesale furniture suppliers to give you the best deal for what you need.
Consider the Space
After deciding what you will need, you have to think about how much space you have to fill. If you're trying to make a small cafe in your hotel a bit more inviting and cozy, think about adding a couple small tables and maybe some sofas. Now, it's important to note the word "small." Even if you want to throw a couple tables in the cafe, you need to make sure that they're going to fit. If you get commercial dining furniture that is too big, it won't look nice. If you're working with wholesale furniture suppliers, you'll be able to get a few of the pieces you need for a cheaper rate, but make sure to give them your measurements.
What Is Your Aesthetic?
When you've figured out what you need and figured out how much space you have, it's time to start shopping! But, there's one more thing you need to do before you can make a purchase. Consider what your hotel looks like. Is it modern? Does it utilize a lot of antique pieces? These are important things to note as they will affect your furniture choices. You want to make sure everything looks cohesive, so getting furniture that matches your style is key.
People constantly spend money on different pieces of furniture for their homes. In fact, consumer furniture spending in the U.S. reached $102 billion in 2015 and is expected to keep growing until 2020. While homeowners are buying these pieces, hotel owners are doing the same. The furniture you buy for your hotel can really help to make or break a guest's experience. Keep the thoughts listed above in mind when you're shopping with wholesale furniture suppliers.